La Geométrica is a home with a unique design, where geometric shapes play with asymmetry to bring the most out of its surroundings. It features a garden area with swimming pool, ground floor and first floor facing the sun.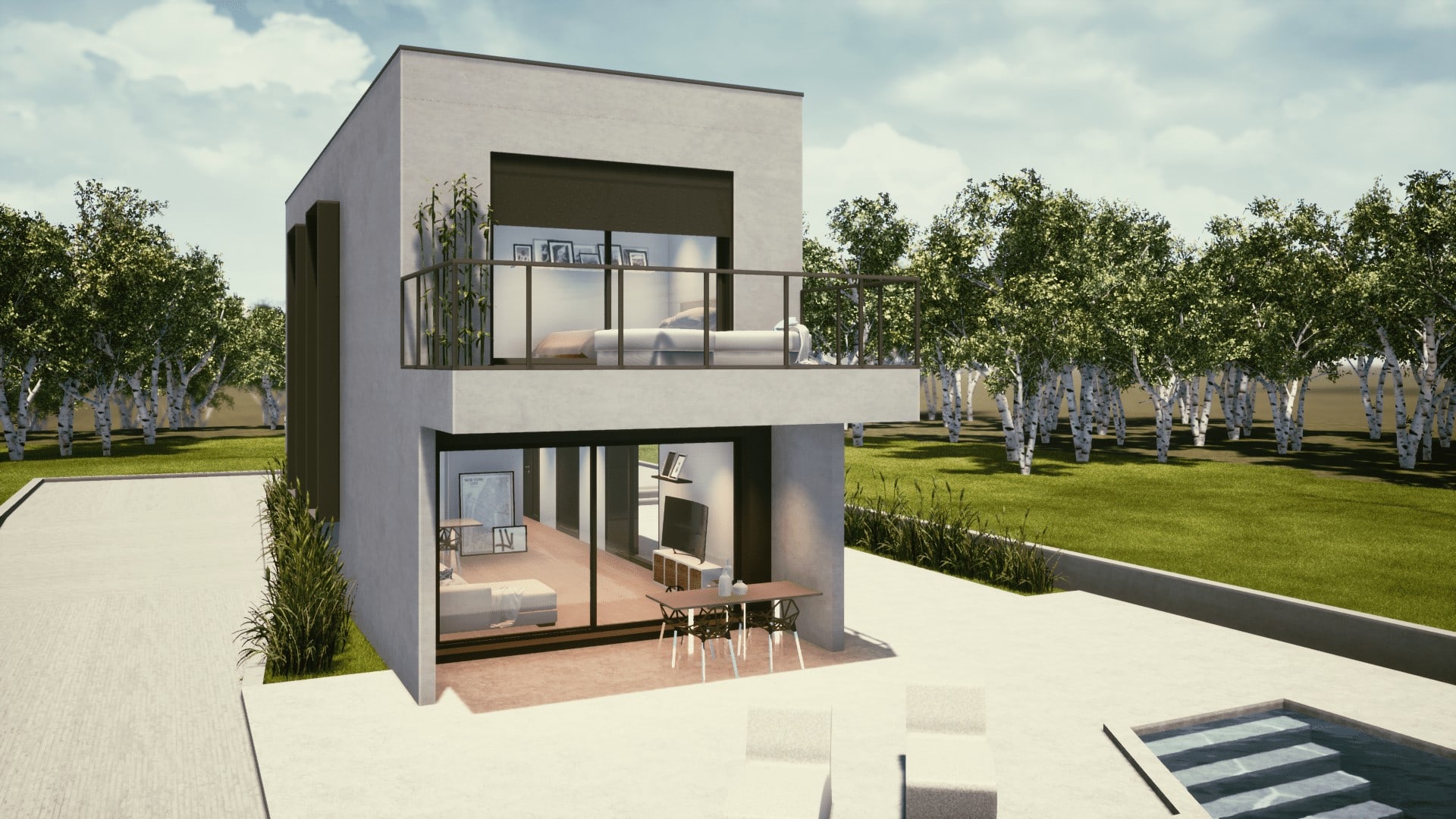 The property consists of a 60m² ground floor, a 13.44m² porch, and a 62.40m² first floor.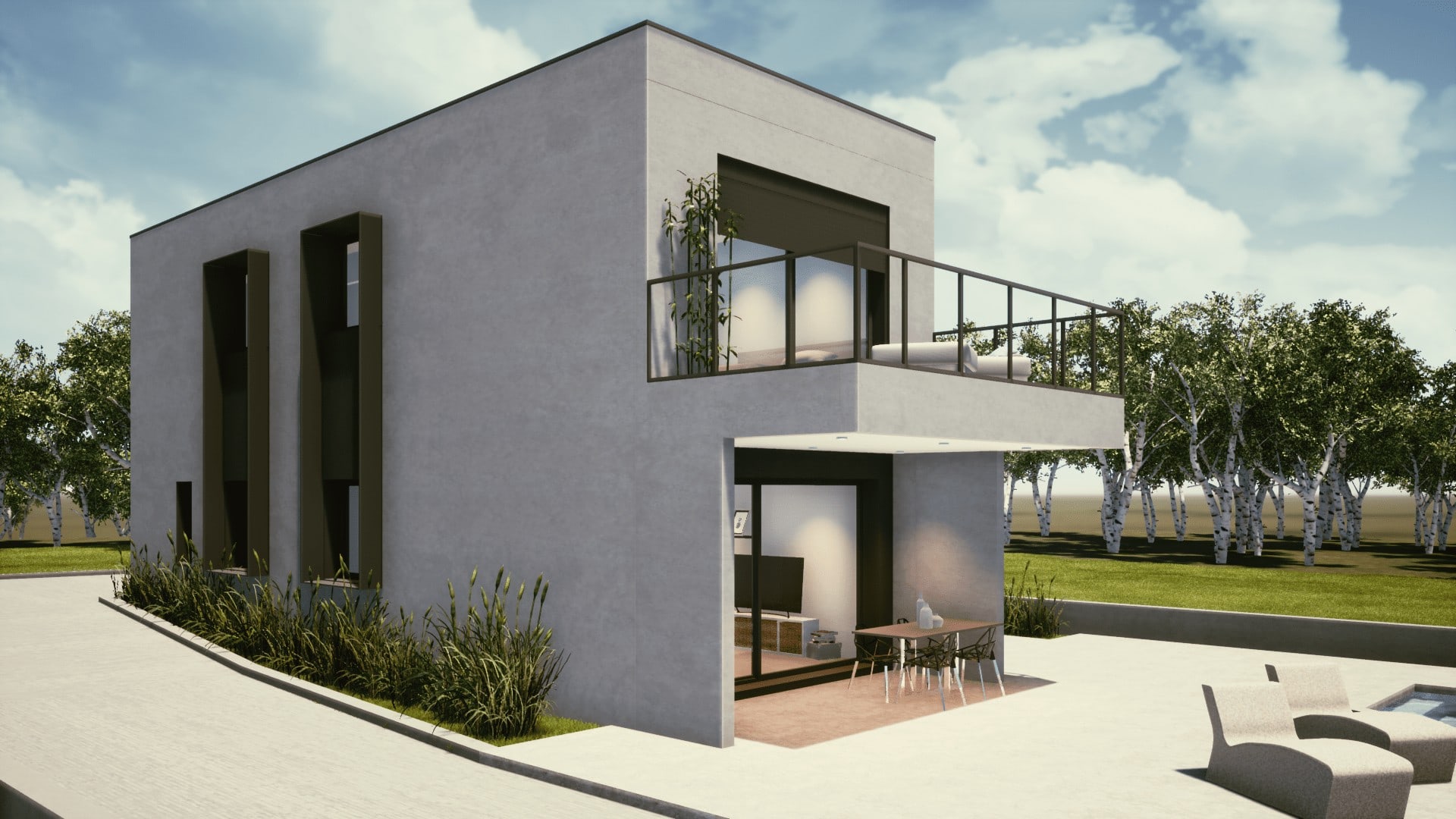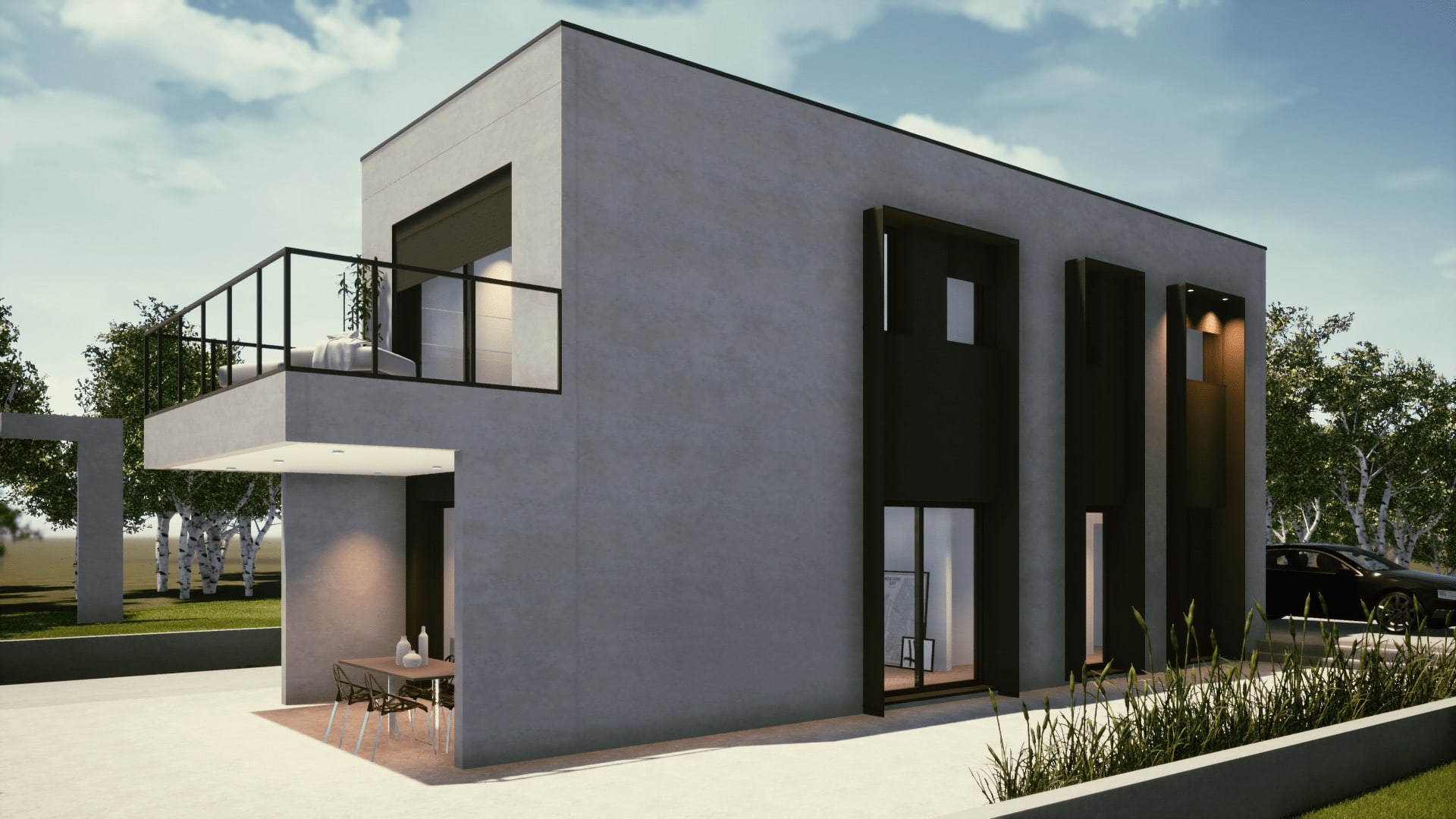 This project is designed for maximum energy efficiency (A rating) and to ensure excellent levels of thermal and acoustic comfort.