Studio project – La Farga
La Farga is an oasis of tranquillity, a four-floored house surrounded by a garden and swimming pool with a large terrace on the second floor. It stands out for its avant-guard style, with iron-coloured details giving the place a personality all of its own.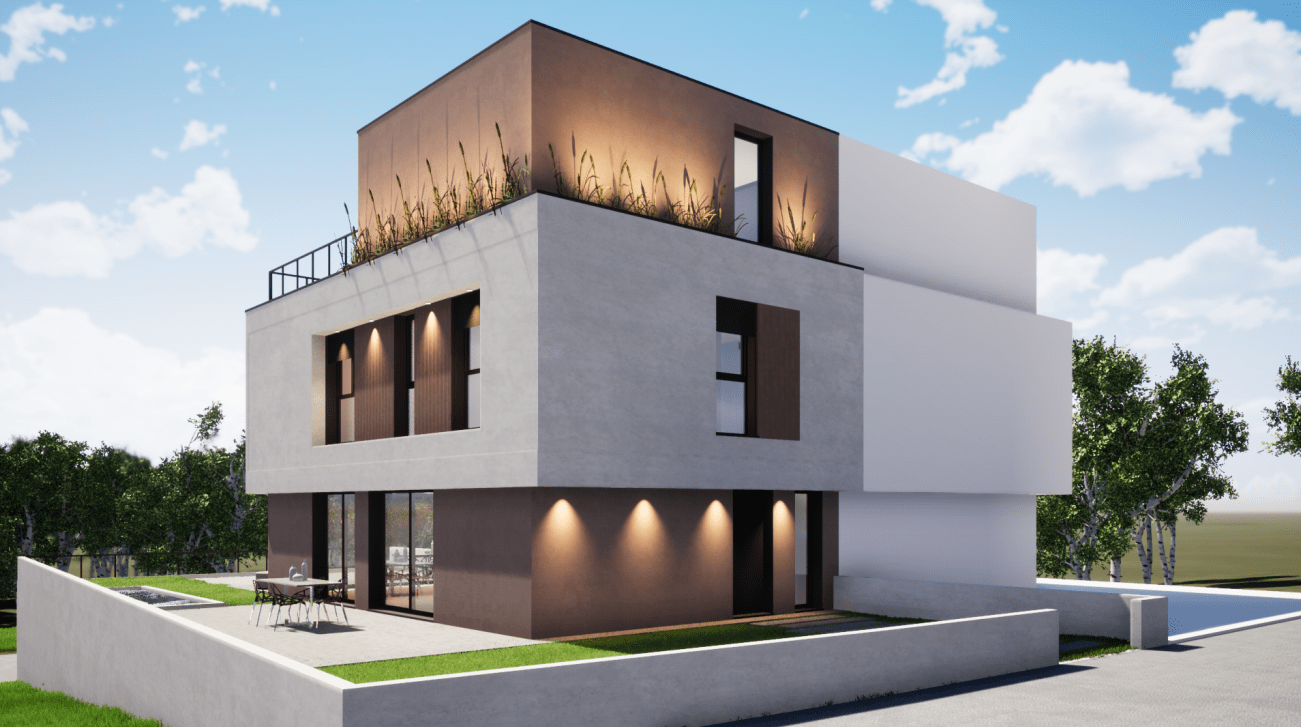 Semi-detached house – studio project
Basement, ground floor, first floor and second floor.
Total: 361.42 m²
Total including terrace: 413.84 m²